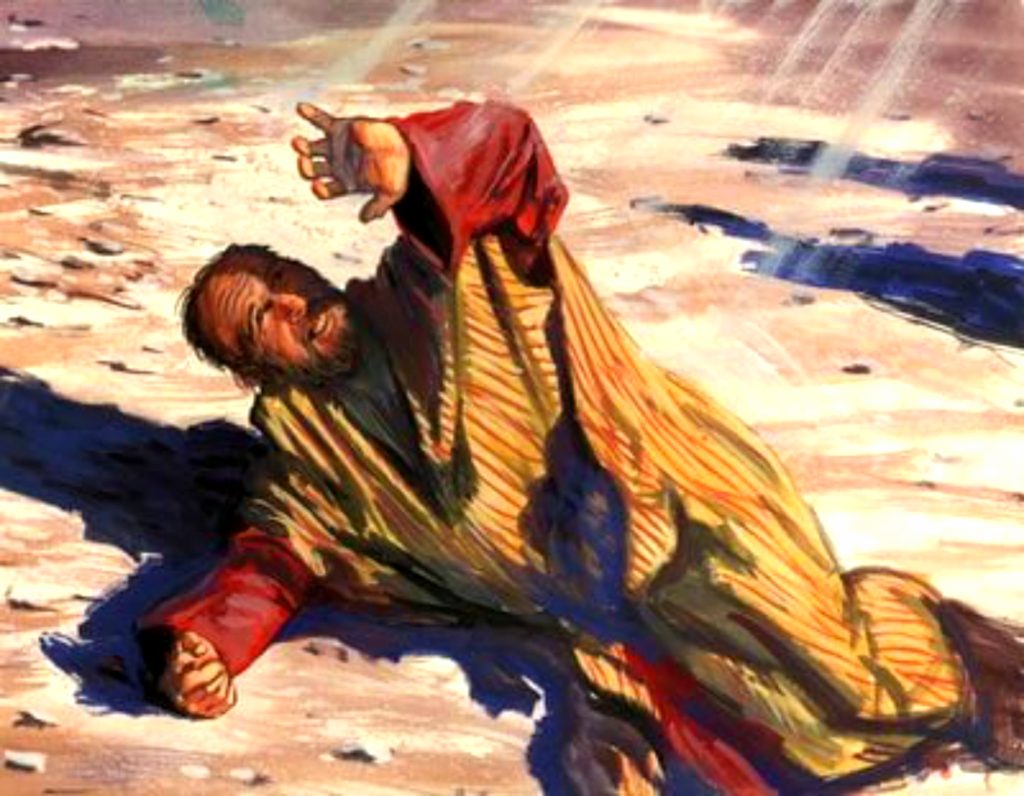 1. Background of Paul:
Paul was born and raised in Tarsus, the chief city of Cilicia and one of the greatest learning centers of the Eastern World. Many people had purchased their Roman citizenship. Paul's parents were Jews, but they had Roman citizenship too. Paul, though a Jew, therefore had both Jewish and Roman citizenship by birth (Acts 22:25-29). He was a Pharisee, a doctor of the Law (Acts 22:3). He completed his studies in Jerusalem under the most famous rabbi of his time, Gamaliel (Acts 23:6).
Saul was his Hebrew name, named after the first king of Israel. But due to his dual citizenship he was called Paul. Some Bible scholars claim he took the name Paul after his conversion.
Even at a very young age he was a very popular leader. In the beginning Paul actually thought that the followers of Christ were dishonoring the true God. So he was actively involved in the persecution of Christians (Acts 22:4). He was present during the martyrdom of Stephen (Acts 8:1).
2. Conversion of Paul:
Paul went to the chief priests for letters of authority to capture the believers (those who follow the Way) in Damascus and bring them to Jerusalem (Acts 9:1-2).
But on his way to Damascus he was converted by a direct confrontation with the risen Lord. He had to ask, "Who are you, Lord?" (Acts 9:3-5).
By asking that question, Paul discovered the ultimate truth. After his encounter with the risen Lord, Paul remained blind for three days but the Lord sent Ananias to him and he received his sight. Paul was neither one of the twelve who had been with Jesus nor witnessed his resurrection and ascension. He was added into their number (Galatians 1:1). The resurrected Lord commissioned him and the grace of God expressed through Christ authorized him as an apostle and to carry out the gospel to the Gentile world.
3. Christianity won a champion:
The news of Paul's conversion had come to the Jews as a shock. They saw this young man of great promise united with those whom he formerly persecuted, and fearlessly preaching in the name of Jesus. An ordinary man who left to join the opposing group would not make much difference. Paul was no ordinary man. He was a man of courage, sincere and tireless in everything he did, ever ready to take up responsibilities and filled with great determination. He was among the most learned men. He was endowed with oratory skill and was therefore an eloquent speaker.
The enemies of Christ lost his services. Those to whom he joined gained a great advantage. God in his wisdom and providence did not strike Paul dead on the road to Damascus but converted him. Thus a champion from the side of the enemy was transferred to the side of Christ. As Paul preached Christ in Damascus, all who heard him were amazed. But many hardened their hearts, refusing to respond to his message. Their astonishment at his conversion was changed into intense hatred like that which they had shown toward Jesus. From Damascus he went to Jerusalem. But the disciples hastened his secret escape because the Grecian Jews were conspiring to kill him.
But wherever he went he preached Christ crucified. In the midst all kinds of oppositions he constantly attempted to explain the relationship between Jews and Gentiles in the overall God's plan of redemption. Undeterred by jealousy, false accusations, false teachers and the Judaizers in the churches of various cities, he wholeheartedly carried out the task given to him by the risen Lord.
4. Conclusion:
Paul became Christianity's chief theologian and committed missionary to the Gentiles. He was beheaded in A.D. 65. He suffered martyrdom at the hand of Emperor Nero, the fifth Roman emperor. For the apostle Paul no sacrifice for the Lord was too great. Not even lying down his life.
Selie Visa